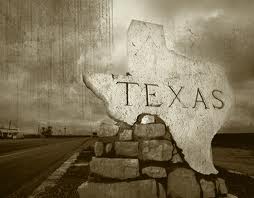 The goal of the SIX-MAN HEAVEN ARTS CONTEST is to engage high school students in documenting their communities while employing tools of powerful storytelling.  Students become historians, sharing their perspectives on the relationship between six-man football and community life.  The competition provides a creative endeavor that reinforces the acts of learning, discovery, process, and completion.
Extracurricular activities of high school students often center on group athletics and internet social networking.  With declining school budgets, fewer arts related projects are available to rural students.  The SIX-MAN HEAVEN ARTS CONTEST hopes to remedy those issues and challenges.
---
The project objectives of the SIX-MAN HEAVEN ARTS CONTEST include the following:
Students will learn the skills of storytelling by synthesizing complex information from multiple sources into a linear storyline.  They will gather and assess relevant information and present it clearly through recounting a story logically, cohesively, and inventively.
Students will develop new skills in technology through filming and editing, and through the development of a history based website.
Students will gain insights through historical exploration of their communities while developing research skills via the Internet, their local/school libraries, and through interviewing local residents.
Students will gain skills in digital photography and photographic composition.
Students will develop the ability to work collaboratively on a group creative arts project.
Students will explore literary creativity through poetry composition.
The SIX-MAN HEAVEN ARTS CONTEST was initiated in 2008 by Teresa Burkett Bourgoise and Granger Huntress as a data collection tool on rural Texas schools participating in six-man football.
Teresa Burkett Bourgoise worked for twenty years in the film and television industry as a special effects technician in Los Angeles, CA.  She also volunteered with numerous nonprofits in the Los Angeles area that promote literary and visual arts in the public school system.  She initiated and coordinated arts programming for the Hollywood YMCA and also served as a board member for the Hollywood Arts Council.  Teresa is a native Texan and received a BFA from the University of Texas Austin.  Her father played six-man football near Agua Dulce, TX in the 1940's.  The contest is sponsored by Teresa and her husband Fred.
Granger Huntress is the creator and webmaster of www.sixmanfootball.com, called "the Bible of six-man football in Texas" by the New York Times.  Granger is nicknamed "the guru" by the six-man community.